Budget Friendly Oboe Reeds Beginner To Advanced Students
Freedom Oboe Reeds are the best budget friendly oboe reeds for beginner to advanced students. They are made by Magic Reed's expert reed maker, with a headstart from the leading oboe reed manufacturer in the USA.
Freedom Oboe Reeds are the result of an exciting collaboration of design and ideas between two passionate reed makers. We worked closely with our partner to design a profiled oboe reed that is made just for us. We use our expert hand finishing skills to produce a beautiful oboe reed that exceeds all standards in its, or most any, price range. Each reed is given just what it needs to reach its full potential and find the right balance of pitch tone and strength within its response grade.
Reeds Designed For Optimum Response, Tone and Pitch
Every oboe reed is made to professional standards and we only ship reeds that we would be happy to play. They all sound great, are stable and are tuned to a little south of A440. Our challenge is making sure that resistances matchindividual player capabilities. For us, it is not enough to pair cane strength with string color and label accordingly. Our transparent labelling is based on real time testing of reed response and character. We assess the resistance and aperture size of the finished reed and label accordingly for more transparency. Playing oboe is hard enough and we want to make it easier, and for you to enjoy it more.
Finished Reed Options By Function
Easy

Response

(smaller aperture, corrects for absence of embouchure, for beginner- 6 months)

Medium Soft Response

(moderate aperture, complements a beginning embouchure)

Medium Response

(moderate aperture, complements a developing embouchure)

Medium To Medium Hard Response

(moderate aperture, complements a developed embouchure)

Medium To Medium Hard Plus Respons

e

(larger aperture for fully developed embouchure, or to offset predictable aperture shrinkage within dry climates)
You deserve A Better Reed!
The truth is, young oboists are often not well served by most reeds available at, and even above, our price point. Time and time again, we have seen young musicians derailed by reeds that just don't work. Band teachers can't fix them, and if you are lucky enough to have a private instructor, you may waste valuable lesson time trying to fix a reed that may not be salvagable. I have sampled my fair share of manufactured and handmade reeds and have seen this for myself. I simply can't play them.
I have successfully developed a hybrid approach to achieving great results on an affordable reed. Every reed will be finished by me, even if lots more people become customers. You will also enjoy best materials with Rigotti Cane, a pro staple and a custom profile; expert reed scraping skills, and best quality control, including real time professional testing, adjustment if necessary and labelling
You Deserve Better Service
Our customers enjoy great customer service, including: product quality guarantees; access to reed maker; and pipeline management with plenty of inventory so that we can ship your order within 48 hours.

Freedom to develop at your own pace with a great oboe reed to help you sound better and achieve earlier success.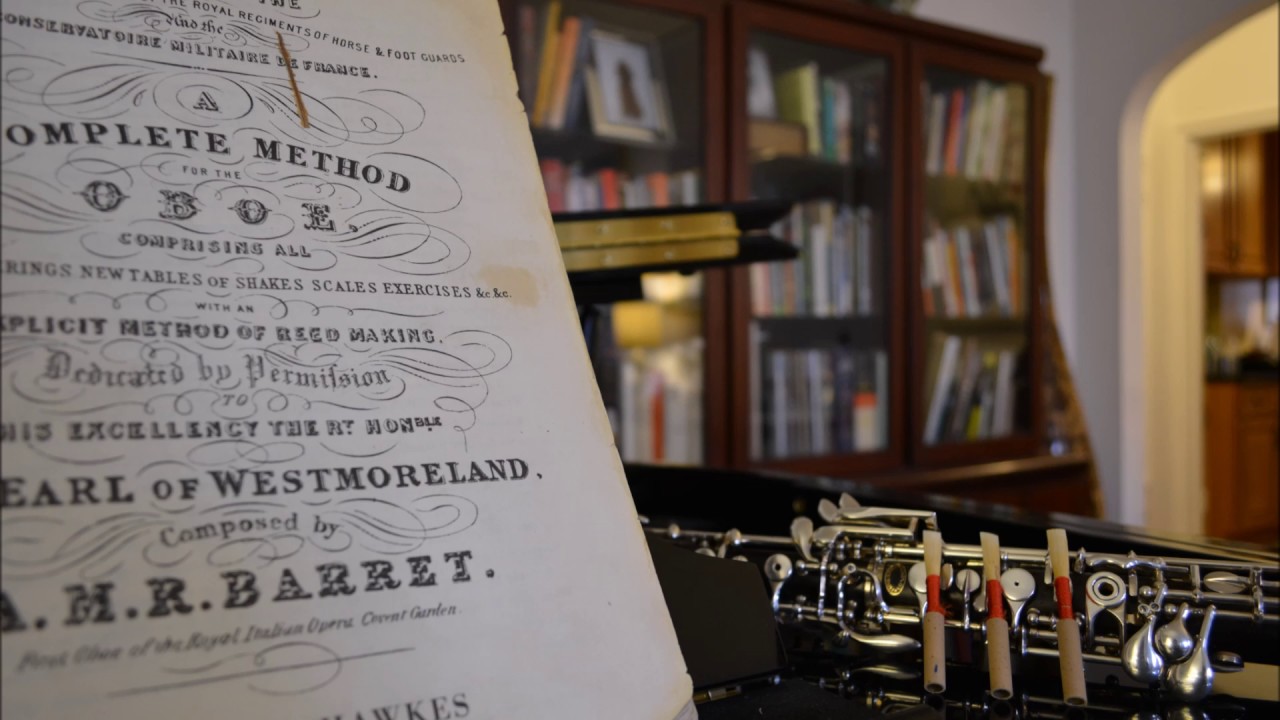 This
oboe reed audio demonstration
is by Andrew, an 18 year old aspiring oboe student. He is playing on one of our intermediate oboe reeds. He has a bright future. .
Kathy Sheinhouse, Professional Reed Maker
Oboe Reeds Are Made By A Professional Oboist With Conservatory Training At The Juilliard School And Oberlin Conservatory With Additional Mentorships From Bert Lucarelli and Others. We offer 48 hour turnaround in most cases, the best customer service in the industry, and satisfaction guarantees (fix, replace or refund).
Learn More.
Need Help Making The Best Choice? I am Here For You.